Maura Fredericks
OWNING IT: EXCELLENCE
Content Writing / Logo Design / Website Design & Development / Art Direction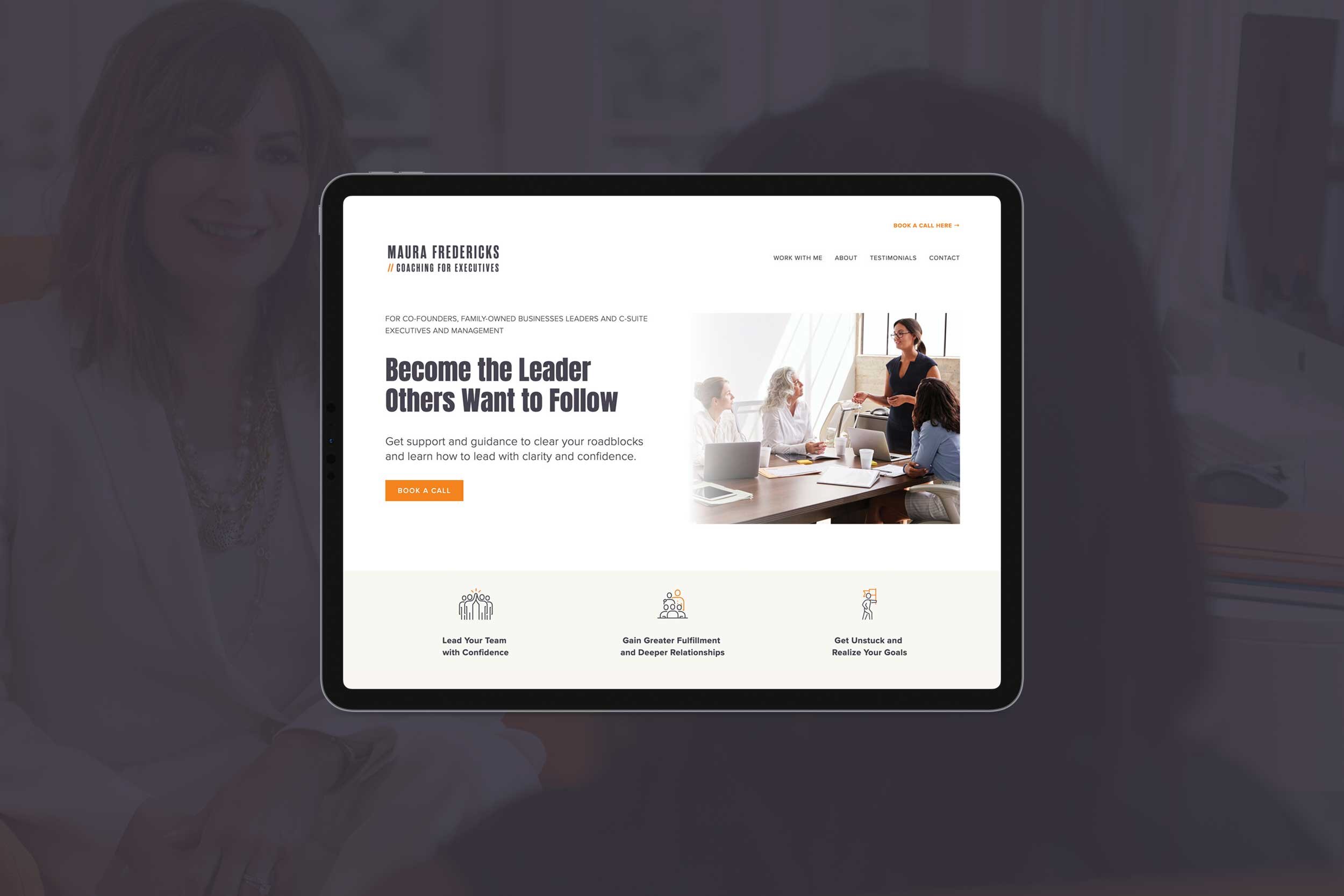 Becoming the leader others want to follow.
OVERVIEW
Maura Fredericks is an executive coach in Arlington, Virginia. She was struggling with her brand and website. After completing our Power Plan she got clarity on who her ideal client is and brand direction.
We strategized and developed a custom website that included professional photography, a typographic logo, and a minimalistic design that emphasize her calls to action. Maura's site is sophisticated and showcases her executive coaching services.
STORY AND CONTENT
We worked with Maura to define who her ideal clients are and her target market. From there we wrote website copy that aligns with her audience's pain points, highlights the value of her services, and use repeated call's to action to get potential clientele to reach out.
After one year of Maura's new logo and website she came back to us and realized her target audience has shifted. We re-strategized her content, both written and visual, to better align with her business goals.
We also designed three interactive pdf lead magnets for each target audience to warm up prospective clients and provide an incentive in exchange for their email address. Lead magnets are a highly effective way to grow your email list!
With this website refresh, Maura's brand message is more clear and her visuals better represent her ideal clients. These design changes will increase conversion rates meaning more sales, more leads, or a bigger subscriber list.
COLOR PALETTE
Maura's brand colors reflect what's in Maura's environment and expresses who she is and the type of client she wants to work with. We chose a luxurious deep warm grey that is rich and contemporary combined with a bright copper for contrast and a sophisticated antique pearl.
Before & After
Move handle left (after) to right (before).