Patrick Kirwin
OWNING IT: EXCELLENCE
Content Writing / Logo Design / Website Design & Development / Photography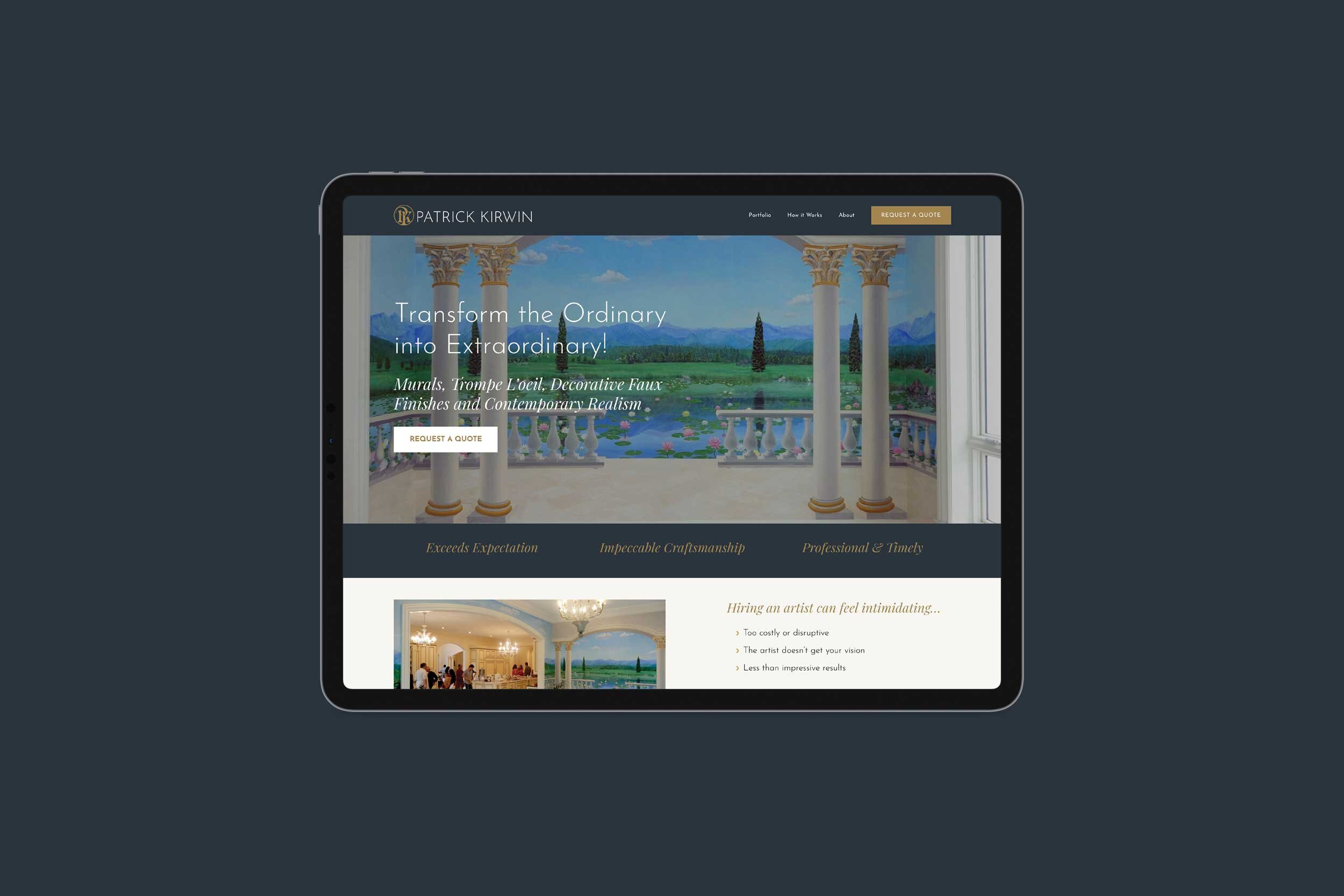 Transforming the ordinary into the extraordinary.
OVERVIEW
Patrick Kirwin is an expert muralist and painter and has an illustrative career in painting trompe l'oeil, decorative faux painting, and mural painting. He is also a seasoned instructor having taught at the Art League, The Corcoran College of Art and the Smithsonian Institution.
Although Patrick is an incredibly accomplished painter, he was having trouble attracting the type of clients that he wanted to work with. His previous website featured his past works but there were no calls to action or directive of how to engage with him.
This is crucial as many people are intimidated by hiring a fine artist. We wrote the content and built his website to not only look sophisticated and professional but to make his services very clear and accessible of how to work with him.
We up leveled his brand, creating a custom monogram paired with elegant typography and took headshots where he wasn't covered in paint!
Since launching his new website spring of 2021, Patrick's clientele is of a higher quality, more informed and his profitability has doubled!
 Before & After
Move handle left (after) to right (before).